С каждым годом сноуборд-фильмы становятся все доступнее для нас. Сначала их можно было достать только через KaZaA и легендарный портал snow.plus.ru. Теперь ситуация изменилась - новейшие фильмы можно купить на dvd почти в любом сноушопе.
Трудно представить хороший сноу-фильм без хорошей музыки. Но всем обычно лень лазить по титрам и судорожно выписывать названия треков на клочке бумаги с целью потом их найти. А если названия треков появляются на экране в начале каждого профайла, то поиск музыки и вовсе откладывают до лучших времен.
Где найти все эти треки:
-
www.snowboardingtunes.com
-
www.ridertunes.com
-
www.extremebits.org
-
саундтреки на Adrenalinehunters.ru
-
форум Insnow

Technical Difficulties (MDP)
Dogpiss - "Metalone"
Hieroglyphics - "You Never Knew"
Chrome Locust - "New World Disorder"
Blood For Blood - "Livin' In Exile"
Enkindels - "Halfway to Tucumacari"
Lefty - "Takes So Long"
Swingin' Utters - "Brazen Head"
Hieroglyphics - "At the Helm"
Lagwagon - "May 16"
Dropkick Murphys - "Amazing Grace"
Foo Fighters - "Good Grief"
Method Man - "Judgement Day"
Dead Lazlo's Place - "40 Ounces"
The Bouncing Souls - "Wish Me Well (You Can Go To Hell)"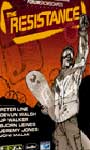 The Resistance (MDP)
Carl Orff - "O'Fortune"
Twisted Sister - "I Wanna Rock"
Fugazi - "Styrofoam"
The Spooks - "Thing's I've Seen"
Big L - "Fall Back"
Joan Jett and the Blackhearts - "Bad Reputation"
Ween - "I'll Be Your Johnny on the Spot"
Butthole Surfers - "Human Cannonball"
Mike Ness - "The Devil and Miss Jones"
Method Man - "Tear It Off"
Swollen Members - "Deep End"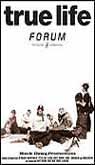 True Life (MDP)
Outkast - "B.O.B"
Souls of Mischief - "93' Till Infinity"
Agent Orange - "Everything Turns Grey"
Swollen Members - "Killing Spree"
Method Man - "Even If"
Wall of Voodoo - "Mexican Radio"
Soul to Soul - "Back To Life (However Do You Want Me)"
Kurupt - "Come Ride Wit Us"
Offspring - "Get It Right"
Snoop and DOC - "Lil' Ghetto Boy"
MOP - "Ante Up"
Biz Markie - "Just A Friend"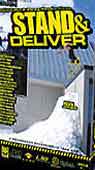 Stand & Deliver (MDP)
Bouncing Souls - "True Believers"
Dead or Alive - "You Spin Me Round (Like a Record)"
Redman - "Let's Get Dirty"
Prolific and Astroman - "Astrolific"
George Thorogood and the Destroyers - "Who Do You Love"
Eris - "Soundtrack"
Lars Fredricksen and the Bastards - "To Have and To Have Not"
Brotha Lynch Hung - "R.I.P"
Jackson 5 - "I Want You Back"
Jeremy, Dan, Jason and Jason - "Layton in Utah"
Pep Love - "Act-Phenom"
The Hookers - "Behold God's Candy"
Swollen Members - "Lady Venom"
Berlin - "Masquerade"
Jimi Hendrix - "You've Got Me Floating"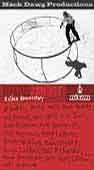 Nixon JibFest (MDP)
Form of Rocket - "Danger Snake"
Sixtoo - "Track 11"
Mr. Hype and DJ - "New Ray"
Joey Chavez - "Temptation Instrumental"
Del - "Don't Forget The Bass"
Form of Rocket - "Loving Her Was Easy"
A-Plus - "Corner Story"
Swollen Members - "Fuel Injected"
Mr. Hype and DJ - "Track 3.2"
Joey Chavez - "Dark Alleyways"
Mr. Hype and DJ 456 - "Track 2.1"
Joey Chavez - "Cut to the Chase"
Joey Chavez - "Members Only"
Joey Chavez - "The Badlands"
Joey Chavez - "The Dirty Sermon"
Sixtoo - "Track 12"
Buc Fifty - "Putting Check Down"
Joey Chavez - "Blue Keys"
A-Plus - "Faulty"
Swollen Members - "Take It Back"
Mr. Hype and DJ 456 - "Drums and Base"
Form of Rocket - "Guardians of the Ass Fortress"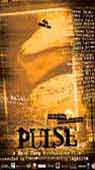 Pulse (MDP)
TD Clark - "12 String Thing"
Iron Maiden - "Run To The Hills"
Hieroglyphics featuring Goapele - "Soweto"
TSOL - "In MY Head"
Butthole Surfers - "Wierd Revolution"
The LINE - "Beyond the Border"
Joe Jackson - "Got the Time"
Ziggens - "Hang On"
Form of Rocket - "My Name is a Killing Word"
Static X - "Get to the Gone"
Andre Nickatina Equipto - "Jungle"
April March - "Chick Habit"
Ministry - "Jesus Built My Hotrod"
Blue Oyster Cult - "Burnin' For You"
Guttermouth - "Vacation"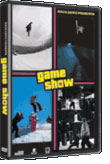 Game Show (MDP)
Lori - Divine Wind
The Delta 72 - Introduction : Part 2
3 Inches Of Blood - Hall Of Heros
The Hookers - Hell Bent
Lyrics Born - Last Trumpet Feat Lateef The Truthspeaker
The Delta 72 - Wiretapping
Reverand Horton Heat - Forbidden Jungle
The Delta 72 - I've Dreamt Of Leaving You Ever Since You Told Me
Reverand Horton Heat - Big Sky
3 Inches Of Blood - Balls Of Ice
Kinski - Semaphore
The Poets OF Rhythme - The Jaunt
Grouch And Eligh Feat Mystic - The Nexus
Z Man - Z MUTINY!
Ras Kass Feat Scipio - Verbal Murder
The Delta 72 - Pleased And Honoured : Part 2 (титры)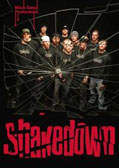 Shakedown (MDP)
Rolling Stones - Sympathy For The Devil
Metallica - Whiplash
Montell Jordan - This Is How We Do It
Rocket From The Crypt – Lorna Doom
The Sounds - Fire
Juvenile – Back That Tnang Up
Rolling Stones - Gimme Shelter
3 Inches Of Blood – Ride, Dark Horse Ride
Form Of Rocket – S.O.S.A.
Ghostface Killah - Iron Maiden
The Mars Volta – Son Et Lumiere
Queens Of The Stone Age - Go With The Flow
Bonnie Tyler - Total Eclipse of the Heart

King Size
Playschool – Ladies and Gentlemen (Интро)
Intrudas – Ocean Magnetic (Gruber)
King Prawn – Dominant View (Kroell)
Djd2 – Good Times Roll Pt2 (Schwab/Goller)
Runaways – Levitation (Schmaltz/Beckna)
Datarock – The New Song (Mortensen)
Flevans – Go Get The Big Horn (Koeffler)
Flattrack – Song For Eric (Themel)
Rjd2 – Ghostwriter (Friends Pt1)
Datarock – Hair (Friends Pt2)
Evil Tordivel – A Fine Young Man (Albin)
Josiah – Malpaso (Tarte/Eronen)
Abstract Art – The Anthem (Mikkelsen)
Runaways – Sanctuary Pt2 (Simmen - Day)
Giuseppe Verdi – Act 1 Prelude из оперы La Traviata (Simmen – Night)
Open Door – Back To The Top (Титры)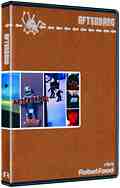 AfterBang (RobotFood)
Talking Heads - Once in a Lifetime (Вступление)
The Faint - Agenda Suicide (Louie/J.P)
The Cars - Just What I Needed (Jussi/Jaako)
Her Space Holiday - Key Stroke (Travis)
Stereo Total - I Love You Ono (Malmi/Makinen)
Caesars Palace - Jerk It Out (Willie)
Le Tigre - Deceptacon (Engelsman)
The Presidents of The USA - Video Killed The Radio Star (Benedek)
Scott Sullivan - Scarlett Utopia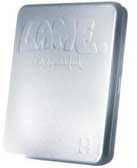 Lame (RobotFood)
Broken Spindles - "Connection in Progress" (Вступление)
Röyksopp - "Remind me" (Wille)
Generation X – "Dancing With Myself" (Benedek)
Loverboy - "Working for the Weekend" (Josh)
Postal service - "Such great heights" (Bobby)
Young MC - "Bust a move" (Scotty)
The Clash - "Should I stay or should I go?" (Louie and Wittlake)
Tears for fears - "Everybody wants to rule the world" (Travis)
St. Thomas - "Corner Man" (Engelsman)
Spider Murphy gang - "Skandal Im Sperrbezirk" (Christoph)
Modern English - "Melt with you"(Заключительная секция)
Stereo Total - "L'amour à 3" (Титры)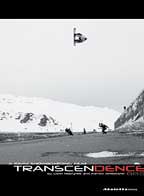 Transcendence (Absinthe)
Juno – A Thousand Motors Pressed Upon the Heart
Powderfinger – Don't Wanna Be Left Out
Angelo Badelamenti – The Pink Room
The Clash – Magnificent Seven
Radiohead – Natioanl Anthem
Radiohead – Packt Like Sardines In A Crushd Tin Box
Souls Of Mischief – Bad Business
Nashville Pussy – High As Hell
Jill Scott – One Is The Magic #
Mos Def – Know That
AC/DC – Riff Raff
The Beatles – A Day In The Life
Lou Reed – Such A Perfect Day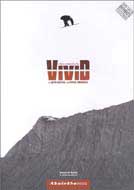 Vivid (Absinthe)
Joseph Moose Demby & Sasha Costanza-Chock – Airbrushing
The Strokes – Barely Legal
Radiohead – Paranoid Android
Joseph Moose Demby & Sasha Costanza-Chock – One Day
Deltron 3030 – Madness
White Stripes – Fell In Love With A Girl
Pailhead – No Bunny
Beastie Boys – The Negotiation Limerick File
Damien Marley – It Was Written
Supersuckers – Born With A Tail
Damien Marley – Mi Blenda
Dynamite Hack – Boyz In The Hood
Scott Sullivan – Seatown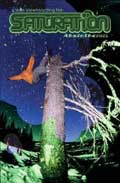 Saturation (Absinthe)
The Cure – Close Down
Rjd2 – Good Times Roll: Part 2
The Dandy Warhols – Get Off
Mr. Lif – Phantom
The Breeders – Cannonball
The Deadly Venoma – Party Chedda
Scott Sullivan – Mumbo Jumbo
Joe Satriani – The Forgotten: Part 1
Violent Femmes – Add It Up
The Beatnuts – The Trouble Is
Gentleman – Runaway
Beck – Beer Can
Jane's Addiction – Hypersonic
Patrick Hernandez – Born to Be Alive
Rjd2 – The Horror
Sean Paul – Get Busy
Radiohead – 2+2=5
Ugly Duckling – Journey To Anywhere (Instrumental)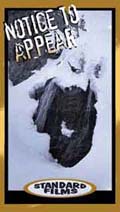 Notice To Appear (Standard Films)
Irwin's Conspiracy - Gr822a6
Air - Radian
Live On Arrival - Truth
The Juliana Theory - Emotion Is Dead : Part 1
Live On Arrival - Dope Gold Rope
Iron Maiden - Running Free
Irwin's Conspiracy - Axis II : Part 2
Dilated Peoples - Live On Stage
Dianogah - Flat Panda
Happy Campers - No Mind
Irwin's Conspiracy - Intromple
Modest Mouse - Dramamine
Gang Starr - Full Clip
Yonderboi - Another Geometry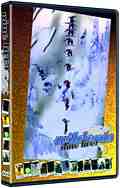 Wildcats Ninelives (Whiteout films)
Onix - Slam Harder
Independant - Be My Lover
Phill Collins - Easy Lover
Kylie Minogue - In Your Eyes
The Hives - Hate To Say I Told You So
Deaad Prez - Hip Hop
Ultimate Mix - Girls On Film
Sweet Shop Union - The Truth We Speak
Magna Carta - Dust In The Wind
Van Halen - Panama
2Six - Round 2
Heart - Crazy On You
DMX - When I'm Nothing
Return Of The Wildcats (Whiteout films)
Orgy - Blue Monday
Denis Leary - Asshole
Spice Girls - Wannabe
2Six - Don't Give A Fuck
Metallica - So What
Nelly Furtado - Turn Off The Light
Swollen Members - Take It Back
Daft Punk - One More Time
Murray Head - One Night In Bangkok
Vengaboys - Sex On The Beach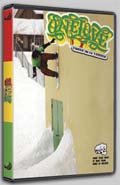 One love (F.O.D.T)
MFM - One love intro
Easy E - Real mutherfucking G's
Stat quo - Stop the show
Outkast - Last call
Young buck - Dats me
Big Tymers/Manny Fresh - Real big
Manny Fresh - The DJ
Juvenile - Ha
Infamous mobb - mobb niggas
Camron - Down and out
Mobb Deep - Burn
Cassidy - B-Boy stance
Fabolous - Breathe
The game & G-unit - Where I'm from

Brainstorm (Kingpin)
The Third Eye Foundation - I'm Sick And Tired To Be Sick And Tired
Dimmu Borgir - Puritanical Euphoric Misanthropia
Grai Matter - Drain
The Black Heart Pocession - It's A Crime I Never Told You About The Diamonds In Your Eyes
The Yo-Yo's - Time Of Your Life
Minor Threat - Look Back ANd Laugh
Canyon Creep - Black Bra
The Black Halos - Sell Out Love
Ali Goulet's mix of Roundhead - Real G
Diesto - Sagitarious
Disengage - Spine Of Teeth
The Dusters - Seventeen
Large Professor - Bout That Time
Ashley Stove - Blue Crop Duster
Enemymine - Calendar
Kerosene 454 - What Was
Floggin Moll - Devils Dance Floor
Blood FOr Blood - Dead End Street
The Weaklings - Far To Long
No Good
Intro 1: Massive Attack - unfinished sympathy instrumental
Intro 2: Divine inspiration - the way
Tarvainen: The coup - 5 million ways to kill a CEO
Joni Malmin & Paavo Tikkasen strynin jutut: Paradisio - Bailando
Antti seppälä: Prodigyn - Mindfields
Lauri Heiskari: Pandora - thrust me
Iikka/Eero: Karaja & ATC - she moves
Anssi Manninen: Blondie - Call Me
Joni Malmi: Drömhus - Vill Ha Dig
Fredrik Sirviö: The diplomats- Dipset anthem
Vesa Nissinen/Jere Paavilainen: Common - New wave
lopputekstit: Dr.Alban - Free (???)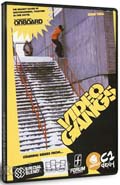 Videogangs
Intro Montage: Public Enemy - Fight The Power
Lauri Heiskari: Junior Senior - Move Your Feet
Eddie Wall: Fischerspooner - Emerge
Devun Walsh & Chris Dufficy: Large Professor - Bout That Time
Youngbloods Ad: Dead Kennedy's - California Ubes Alles
Andreas Wiig: A-ha - Take on Me
Chad Otterstrom: Gangstarr - Now You're Mine
Joni Malmi: Billy Idol - (Do Not) Stand In The Shadows
Good Times Ad: Turbonegro - Zillion Dollar Sadist
Bjorn Leines: Faint - Glass Danse
End Credits/Bails: Depech Mode - Photographic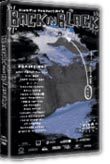 Back In Black (Kingpin)
Electric Wizard - Night Of The Shape
Le Force - Life Is Short Death Is Eternal
Devo - Uncontrollable Urge
The Exploding Hearts - Throwaway Style
Turbonegro - Le Saboteur
Firehose - Brave Captain
Cool G Rap - Thug 4 Life
The (International) Noise Conspiracy - Capitalism Stole My Virginity
Cradle Of Filth - Drawn Of Eternity
The Descendents - Coolidge
Beulah - Silver Lining
Grandaddy - Now It's ON
Van Halen - Unchained
The Punk Group - International Rock Stars (титры)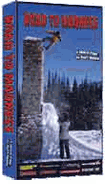 Road To Madness (Straight Jacket Films)
Accept - Fast As A Shark
Tappi Tikarrass - Krio
Limp - Therapy
Living Legends - Rabbit Hole
Psychotic Larry - Whip It
Maslanthropic Spectrum - Limbonic Art
Missing Persons - Walking In LA
The Line - Cul Me
Shipwreck - Time To Decide
Covenant - Planetarium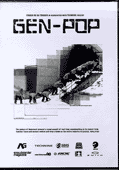 Gen-Pop
Hip Hop Remix - Marc Frank Montoya
Heartbreaker - Pat Benetar
Black Sheep - The Choice Is Yours
Gary Nueman - Cars
Nirvana - Bleach
Dancehall Remix - Selector Prime
DJ Verse - Metador
Tribe Called Quest - Can I Kick It?
Snoop Dogg - Ain't No Fun
Danzig - Mother
Alkaholiks - Make Room
Buggles - Video Killed The Radio Star
Heltah Skeltah - I Ain't Havin That
Motely Crue - On My Way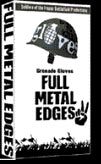 Full Metal Edges
Descendents - Bikage
Dramarama - Anything, Anything
Youth Brigade - I Hate My Life
Murdercity Devils - Dance Hall Music
Junkman - Remix
Seaweed - Go Your Own Way
Shai Hulud - Linoleum
Connor Langlois - Nahlej
Doctors of Evolution - Track 12
The Pixies - Head On
AFI - Your Name Here
Smashing Pumpkins - For Martha
Misfits - Seream
Fifteen - The End

Promo Copy (Defective Films)
Intro: Rich Threat - Gladiator
Eddie Wall: Ladytron - Cease2xist
Mikey Rencz: Shiest & Cess - Shut Em Down
Eero Niemelä & Chad Otterstrom: Big Drill Car - A Take Away
Iikka Bäckström: Usual Suspects - Call Me Crazy
Chris Coulter & Alex Auchu: ASG - Crosses
Andreas Wiig: Chromeo - Destination Overdrive
Lauri Heiskari: The Primitives - Crash
Simon Chamberlain (секция с деревом): Andre Chamberlain - Hindoch Soda
Simon Chamberlain (катание): Mint Royale - Show Me
Travis Kennedy: Nelarious & Kennedy - Mix tape Beat
Joni Malmi: The Ashes - Hate
Friends: The Non - Mind Bent

Shaun White Album
ELO - Showdown
Foreigner - Jukebox Hero
Hot Hot Heat - No, Not Now
Sweet - Fox On The Run
Tears For Fears - Mad World
ELO - Blinded By The Light
Ram Jam - Black Betty
Heart - Crazy On You
Eagles Of Death Meatl - Stuck In The Metal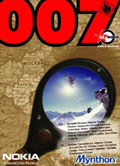 007 (M-Movie)
Unconform - "Сделай сам"
Dj Tactics - "Ube"
Changes - "Самое Важное"
Squat Tag Banda - "Skinhead Reggae"
FAQ - "Финал"
Витамин Роста - "Друг"
Da Boogie Dj's - "Good Motion"
Маршак - "Не Быть Человеком"
Da Boogie Dj's - "Лещ Даб"
Морэ & Рэльсы - "Кукла"
Step 2 Sun - "Нас Не Догонят"
Дерево Жизни - "Ты не знал..."
Фильмы сезона 04/05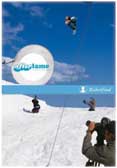 Afterlame (RobotFood)
Teddybears - "Yours To Keep"
Norman Greenbaum - "Spirit In The Sky"
Telepopmusik - "Genetic World"
Felix Da Housecat - "Ready To Wear"
Eight Dayz -"What's So Strange About Me"
Weezer -"Lullaby For Wayne"
De La Soul - "Keeping The Faith"
The Faint - "Symptom Finger"
Air - "All I Need"
Dinosaur Jr - "Budge"
Cut Copy -"Going Nowhere"
Red Hot Chili Peppers -"Higher Ground"
The Knife - "Heart Beats"
David Garla (возможно Garza) -"Float Away"
Herb Alpert - "Taste Of Honey"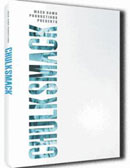 Сhulksmack (MDP)
Grandaddy - "Stray Dog And The Chocolate Shake"
Reggie And The Full Effect - "Apocolypse Wow!"
Basement Jaxx - "Cish Cash"
Chromeo - "Mercury Tears"
Poison Idea - "Plastic Bomb"
Zoot Woman - "Hope In The Mirror"
Sweatship Union - "The Thing About It"
Epoxies - "Need More Time"
Broken Spindles - "Move Away"
Bouncing Souls - "Kids And Heros"
The Stitches - "Cars Of Today"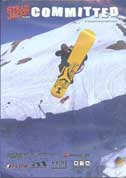 Comitted (Strait Jacket Films)
Skid Row - "Youth Gone Wild"
Duran Duran - "Rio"
The Sounds - "Mine For Life"
Sniff "n" The Tears - "Driver Seat"
Def Leppard - "Waste"
Delinquent Habits - "Return Of The Trees"
New Kids On The Block - "Step By Step"
Nappy Roots - "140"
Iron Maiden - "Trooper"
Twisted Sister - "Stay Hungry"

Dope Shit
Rob Dougan - "Clubbed To Death"
Steppenwolf - "Magic Carpet Ride"
Tafs - "Fedde Repp"
Ugly Duckling - "A Little Samba"
Nico Suave - "Ich Sage Ja!"
Kool And The Gang - "Celebration"
Diana Ross - "Upside Down"
Mad Skillz – "The High And Mighty"
Style Of Beyond - "Mr. Brown"
Orayz Walz - "Battle Me"
Beginner - "Gustav Gans"
Fete Rock - "Tru Master"
Beach Boys - "Funfunfun"
Bon Jovi - "Runaway"
Michael Sembello - "Maniac"
Mguru - "Life's Too Short"
Paula Abdul - "Straight Up"
Sugarhill Gang - "The 8th Wonder"
Jedi Mind Tricks - "Against"
Breitbild - "D'welt Isch Schön"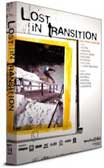 Lost in Transition (Standard Films)
Death Cab For Cutie - We Looked Like Giants
Muse - Hysteria
Pep Love - Fight Club
Rob The Viking - Bottom Line
Sparta – Air
Pepe Deluxe - Indifference
Nucleus - Burn It Down
Air - Alone In Kyoto
Jimmy Eat World - Pain
Rob The Viking - Paranoia
Atreyu - An Interlude
Mos Def - Wylin Out (Rjd2 Remix)
Lil Flip - Game Over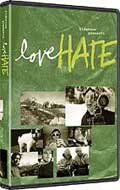 Love/Hate (Kids Know Productions)
Belle And Sebastian - "Electronic Rennaisance"
Mirah - "Sweepstakes Prize"
The Bronx - "Heart Attack American"
The Spits - "Bring"
The Murder City Devils - "Press Gang"
Whales Of Pity - "Dead Sailors"
The Colour - "Little Wren"
Andre Nickatina - "Public Enemy No. 7"
Cursive - "Intro"
Cursive - "Some Right Handed Sleight Of Hand"
Le Force - "We May Belong To You"
The Cardigans - "My Favourite Game"
Le Peste - "Don't Wanna Die In My Sleep Tonight"
Adam Green - "Babys Gonna Die Tonight"
Jaylib - "Track 11"
Mr Airplane Man - "Not Living At All"
Eric Burdon - "San Franciscan Nights"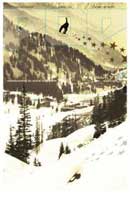 Pop (Absinthe)
Air - "Don't Be Light" (Malibu Remix)
Joe Strummer And The Mescaleros- "Arms Aloft"
Lemon Jelly- "Space Walk"
Beastie Boys - "Rhyme The Rhyme Well"
Rjd2 - "1976"
Loveage - "Stroker Ace"
Stiffed - "It's Unanimous (ow!-ow!)"
The Roots feat. Nelly Furtado - "Sacrifice"
Fugazi - "Burning Too"
Dj Sebb
Supersuckers - "Pretty Fucked Up"
Rjd2 - "Since We Last Spoke"
Miho Hatori And Mike D - "Metaphysical"
Modest Mouse - "Float On"
Ennio Morricone - "The Good The Bad & The Ugly"
Wes Makepeace- "War Is Hell"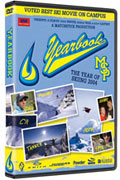 Yearbook (freeskiing)
Spiderbait – Tonite
Deadsy - Tom Sawyer
Overseer - Slayed
Swollen Members - Paranoia
Lil Troy - Wanna be a Baller
Good Riddance - Saccharine
Good Riddance - Yesterday's Headlines
Greyboy - Dealin' With The Archives
The Distillers - City of Angels
Fugazi - Waiting Room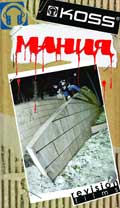 Мания (Revision Films)
DJ Revolution - 4+1 (Начальные титры)
Supernatural – Rock You (Общая часть и тизер)
Boogie Pimps – Somebody To Love (Кокорев)
The Faint – Worked Up So Sexual (Артем)
The Sounds – Dance With Me (Шап и ко)
Billy Idol – Shock To The System (Халин)
Royce Da 5'59'' - My_Friend (Конышев и ко)
Sabrina – Boys (Смол и ко)
Swollen Members – Watch This (Антонио)
Blur – Parklife (Витя, Рыбалка)
Ramones – I Don Want To Grow Up (Витя, Каталка)
Amplify the – Pocket Rock (Финальные титры)
Фильмы сезона 05/06

Paradox (Standard Films)
Opening: Slayer - Seasons in the Abyss
Intro Montage: And You Will Know Us By The Trail Of Dead - Ode To Isis
John Jackson: Jedi Mind Tricks- On The Eye Of War (Julio Cesar Chavez Mix)
Convex Roll: Freeland - Burn the Clock
Frederik Kalbermatten: Fischerspooner - Cloud
Fredrik Austbo Intro: Bay Root Productions - Uproar
Fredrik Austbo: X - Los Angeles
Jeremy Jones Intro: Irwin's Conspiracy - All of the Above
Jeremy Jones One: Mix Master Mike - Bangzilla
Jeremy Jones Two: Mix Master Mike - Magnet
Jeremy Jones Three: Eligh - Dirt Bump
Kokubo/Hammer: Ninja Beatz - Heaviness
Mads Jonsson Intro: Irwin's Conspiracy - Jumping Through Hoops
Mads Jonsson: Lyrics Born - I Changed My Mind (Stereo MC's Rattlesnake Remix)
Russia Intro: And You Will Know Us By The Trail Of Dead - To Russia My Homeland
Russia: The Faint - Southern Belles In London Sing
Eric Jackson One: Kabanjak meets Protassov - Blues Encore
Erick Jackson Two: Kabanjak meets Protassov - These Streets We Walk
Mark Landvik: The Mars Volta - L'Via L'Viaquez
End Credits: RJD2 - Final Frontier Instrumental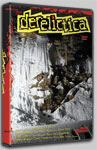 Derelictica (Defective Films)
Intro: Lalka and The Cosmonauts - Fade Away
Intro Two: Minor Threat - Salad Days
Andreas Wiig: Elkland – Apart
Fredu Sirvio, Hampus Mosesson: Bloc Party - Banquet
Mikey Rencz, Travis Kennedy, Mitch Reed: JoFo - Peep Dis
Eddie Wall: The Faint - The Conductor
Jake and Joni: Pegboy - Time Again
Reno/ Auchu/ Englesman: Man Of War - Broken
Jakob Wilhelmson, Simon Chamberlain: Stiffed - Radio
Lauri Heiskari: Katrina and The Waves - Walking on Sunshine
Credits: Death Cab For Cutie - Title and Registration
Teaser Song: Depeche Mode - A Question of Time
DVD Extras Menu Song/Andre Chamberlain's song: Andre Chamberlain and The Flying Mohana Sisters - Meballsitch
Tylenol Slam Section: Brand New Unit - What Do You Care For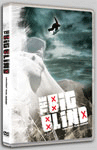 The Big Blind (Whiteout Films)
Intro, Credits: Iggy Pop- The Passenger
Iikka Backstrom: The Cranberries - I Can't Be With You
Kale Stephens, Kier Dillon, Paavo Tikkanen: Foo Fighters - Everlong
Chris Dufficy: The Phonograff – D-Icy Funk
TJ Schneider: Tilly and The Wall - A Perfect Fit
JF Pelchat: The Spitfires - Something To Nothing
Bails: Joe Esposito - You're The Best
Devun Walsh: P-Money Ft. Scribe - Stop The Music
Benji Ritchie: Stiffed - Burned Again
Friends: Mathematics feat. Method Man - John 3:16
Shin Campos: Swollen Members feat. Everlast - Put Me On
Tadashi Fuse: Beck - Girl
Eero Niemela: The Trouble - Either Way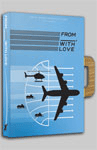 From ____, With Love (MDP)
Felix Da Housecat - Rocket Ride
Lemon Jelly - 88 (Come Down On Me)
Fischerspooner - Never Win
Shawn Lee's Ping Pong Orchestra - P Walk
Shawn Lee's Ping Pong Orchestra - Brighton Rock
Shawn Lee's Ping Pong Orchestra - Theme From Andrex
We Are Telephone - Occupy
The Faint - Birth
Joey Ramone - What A Wonderful World
I Monster - Daydream In Blue
The Sounds - Living in America
Kasabian - Club Foot
Tomcraft - Lonliness
John Smith - Dude Descending a Staircase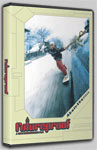 Futureproof (Absinthe)
Intro: Autolux – Here Comes Everybody
Gigi Ruf: Nina Simone – Sinnerman
Gigi & Kurt: Blonde Redhead – In Particular
Romain De Marchi: Louis XIV – Pledge of Allegiance
JP & Romain: Mos Def feat. Busta Rhymes – Do It Now
DCP & Nicolas @ Toyota Big Air: Trans Am – Divine Invasion 2
Niseko: Cursive – Herald! Frankenstein
Muller, DCP & Pischke: Handsome Boy Modeling School feat. Pharrell Williams & Julee Cruise
Yannick Amevet: Flit? – Man In The Hole
Chris Coulter: Fugazi – Break
Jules Raymond, Nico Droz, Jussi Tarvainen, Christophe Schmidt, Trevor Andrew: Handsome Boy Modeling School – Rock & Roll Part 2 Instrumental
Jonaven Moore: Nina Simone – Sinnerman
Matt Beardmore: Metric – Hustle Rose
Wolle Nyvelt: Dog's Die In Hot Cars – Celebrity Sanctum
Nico Muller: Gorillaz – Dare
Credits: AMS-#1 – Big Wheelie In The Sky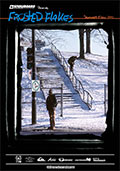 Frosted Flakes (Sunset films)
Intro: Ladytron- Seventeen
Yan Dofin: Bubba Sparxxx- Deliverance
Danny Kass: Snow Patrol- Alpine stars
Axis team: JJ72- Long way south
Max Henault: The Knife- Pass this one
Friends: Placebo- Daddy cool
Us Open: Bevery electric- Shook ones
JF Fortin: Postal service- Clark Gable
Max Legend: Grits- Ooh aah
Tsillauspätkä: Lionel Richie- All night long
Credits: Maco- Si au moins j'etais deux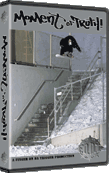 Moment of Truth (F.O.D.T)
Intro: J-Kwon - Tipsy, Gangstarr - Moment Of Truth, M.O.P - Ante Up, Lloyd Banks - On Fire, Mobb Deep - When U Hear The, + monta muuta
Aaron Bittner: J-Kwon - Hood Hop
Justin Bennee: Mobb Deep - Survival Of The Fittest
Patrick McCarthy: Lloyd Banks - Work Magic
Tommi Yli-Anttila & Co: Juvenile - In My Life
Chris Coulter + muita: Jay-Z - Lucifer
Ryan Loungee: Obie Trice - Bad Bitch
Chris Acker+Others: Ghostface - Poisonous Darts
Ryan Thompson: Talib Kweli - Move Something
Mark Edlund: Young Buck - Let me in
Eric Messier: Nas - Thief Theme
Jon Kooley, Darrel Mathes, Justin Hebbel: Clipse - Cot Damn
Ali Goulet: Eric.B & rakim - Follow The Leader
Outro: Fate Wilson,Keon Bryce,Ludacris-Growing Pains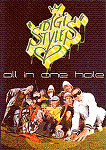 All In One Hole (Digistyles)
Intro : Mos def - Oh no (remix) feat. Nate Dogg, Craig David
Miz: Clea - We don't have to take our clothes off
Mikko: M.O.P. - Stand Clear feat. Adam F
Santtu: Slim Thug - We Boss Hoggin'
Petri: Chromeo - Since you were gone
Eino P: Milky - Just the way you are
Tero Saksasta + boys: Rascalz - As it is
Teemu: Andre Nickatina & Equipto - Holla 4 Madonna
Teo: Ice Cube - Smoke some weed
Jani: Milky - Be my world
Outro: LMC vs. New Radicals - You get what you give
Скачать саундтрек All In One Hole
Провокатор Евротур 2005 (Stereotactic)
Les2Alps: Felix Da Housecat – Sinnerman
Son Doobie - Wonderful world
Tignes: RJD2 – Smoke and Mirrors
Solden: The Faint – Desperate Guys
Flo Geis: Rascalz - Warrior
Ссылки по теме:
Сноуборд тизеры
Сайты кинокомпаний
www.extremebits.org
Саундтреки на Adrenalinehunters.ru
форум Insnow
www.songsfromtheshred.com
Скачать сноуборд видео
---